Techno-Kludging
Social Phobia Flashing
Interactive technologies application where we are concerned with dynamic experiences and behaviors
The installation is mainly composed of distance sensor and LED strip. When there is no person or object near the installtion, the installtion will maintain constant light. However, when someone approaches, the installation will flash continuously. Use this to express the emotional fluctuation when social fear meets the need to socialize
Inspiration
Insipred by interactive clothing project made by Benhaz Farahi.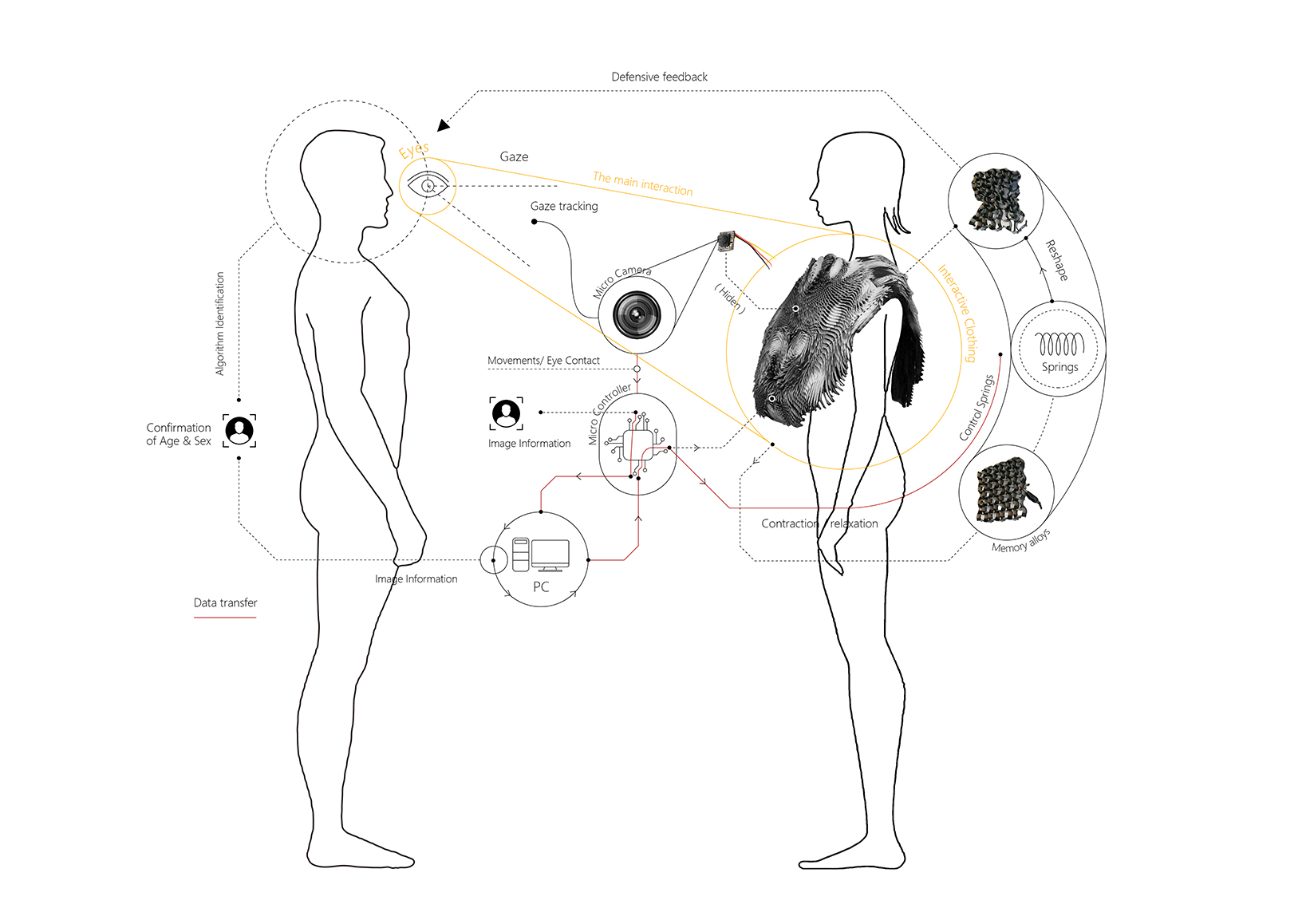 Process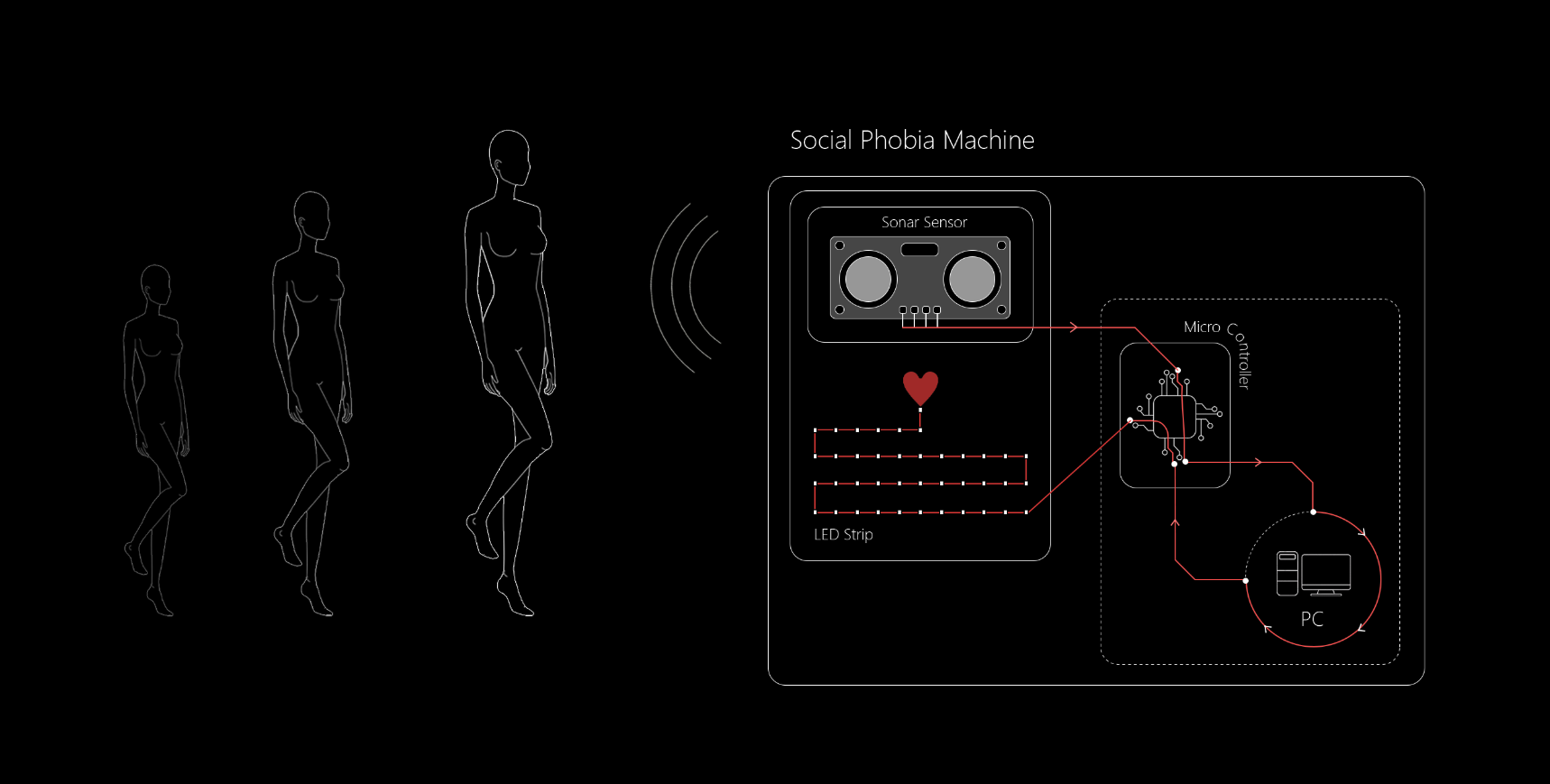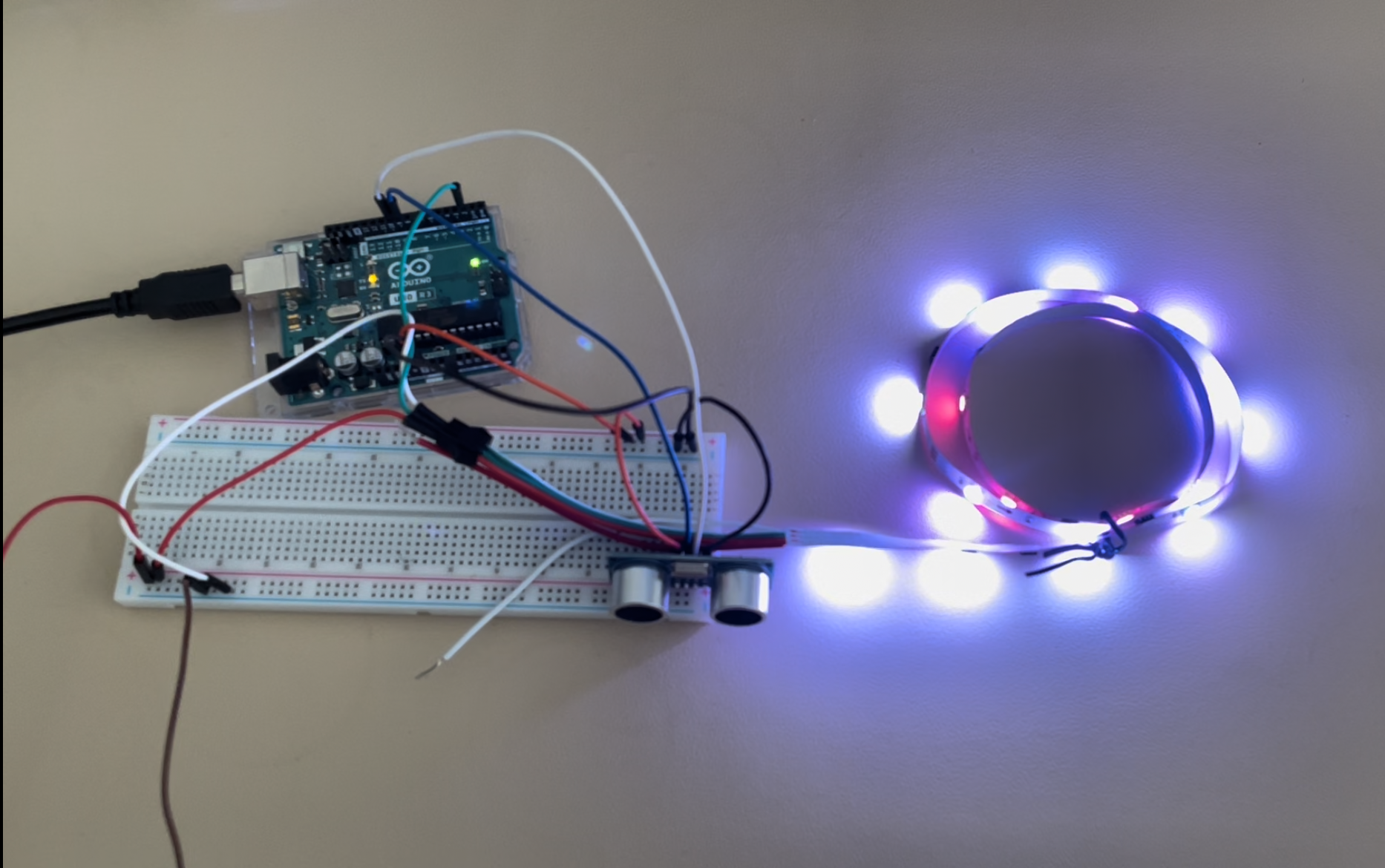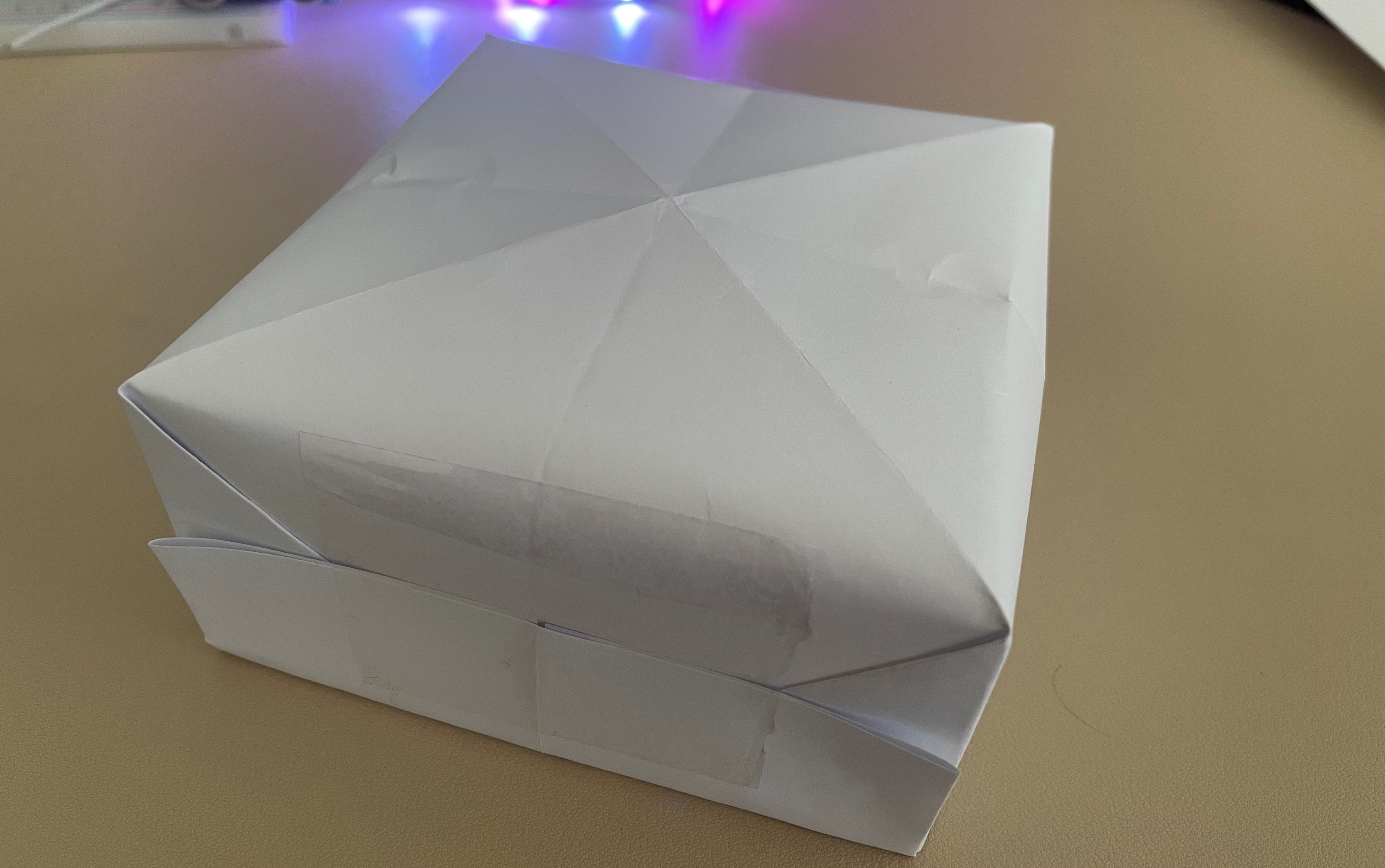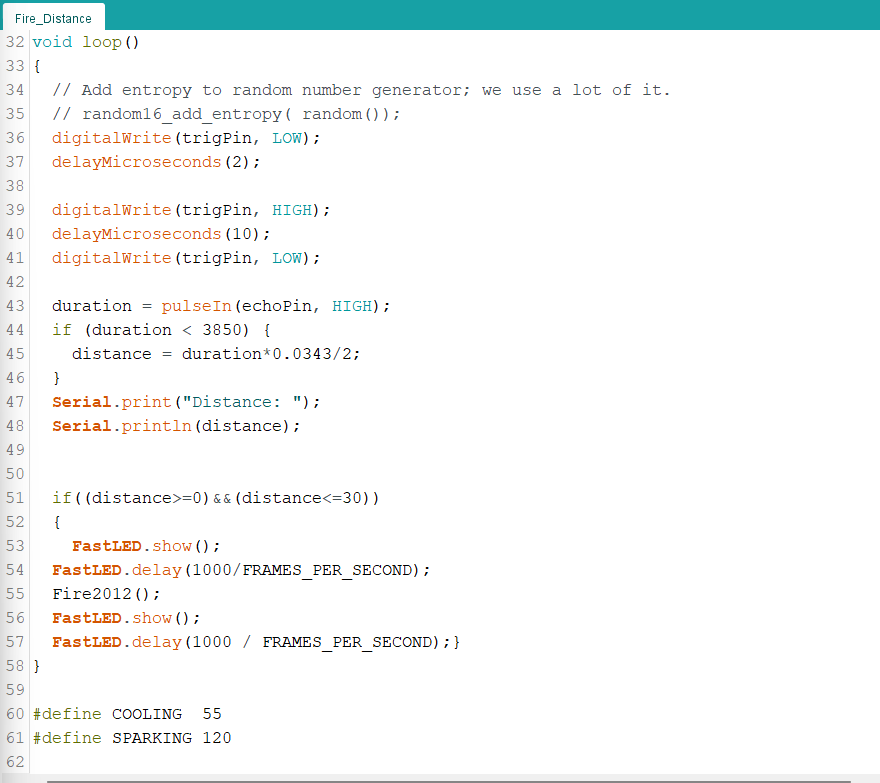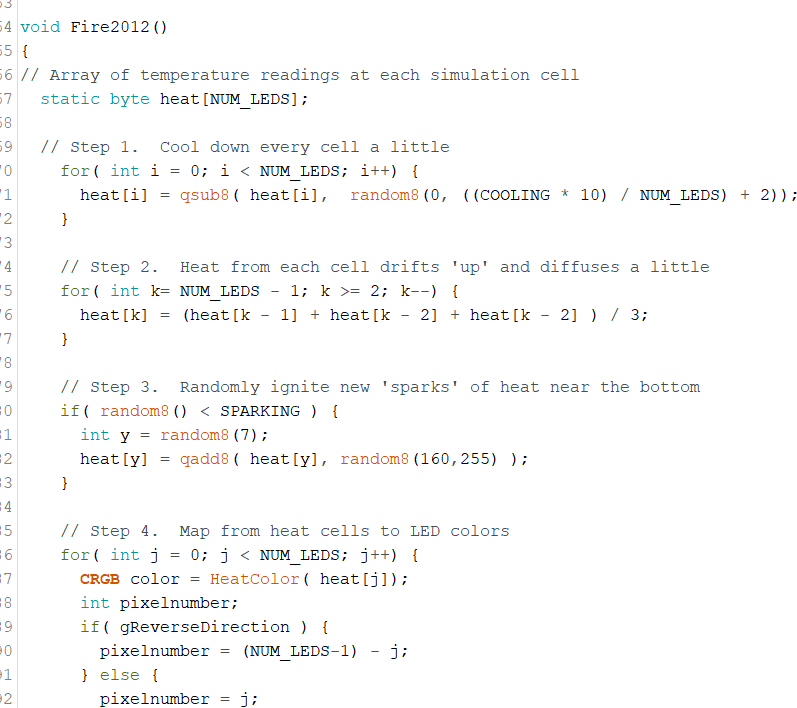 Simulation & Design
Blowing Simulation
Simulations allows us to create a vivarium: a micro-world where a defined set of properties and behaviors are placed and developed
This project simulates the overload system caused by blowing wind in unity, showing the rapid change and renewal of cities. Cities change from scattered to clustered, simple to complex, and finally rapidly renew under the influence of man-made objects.
Process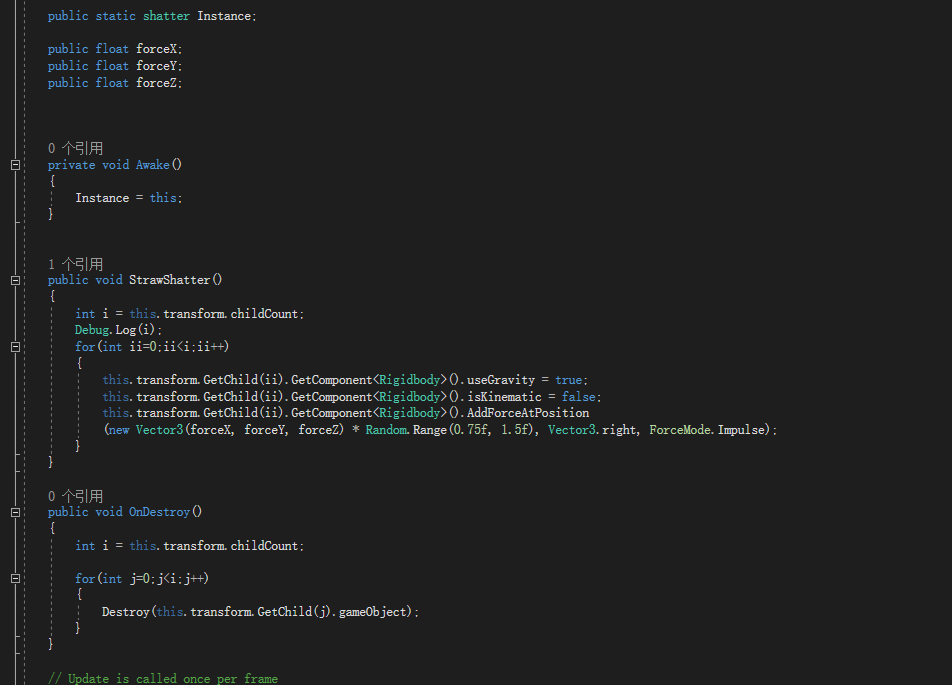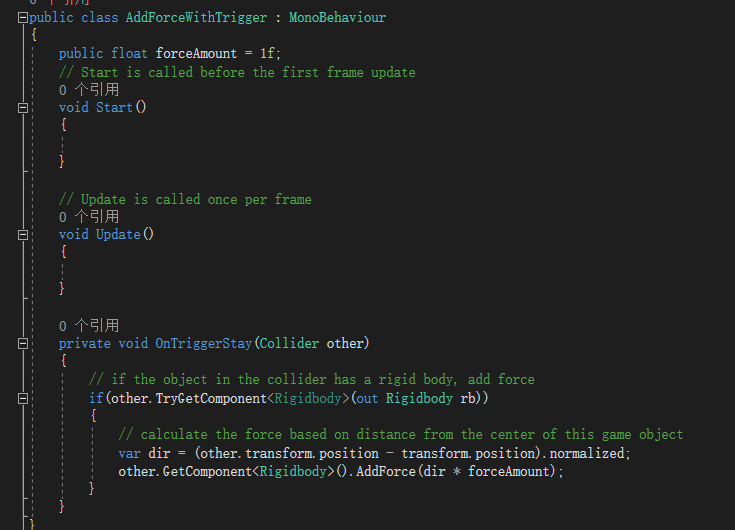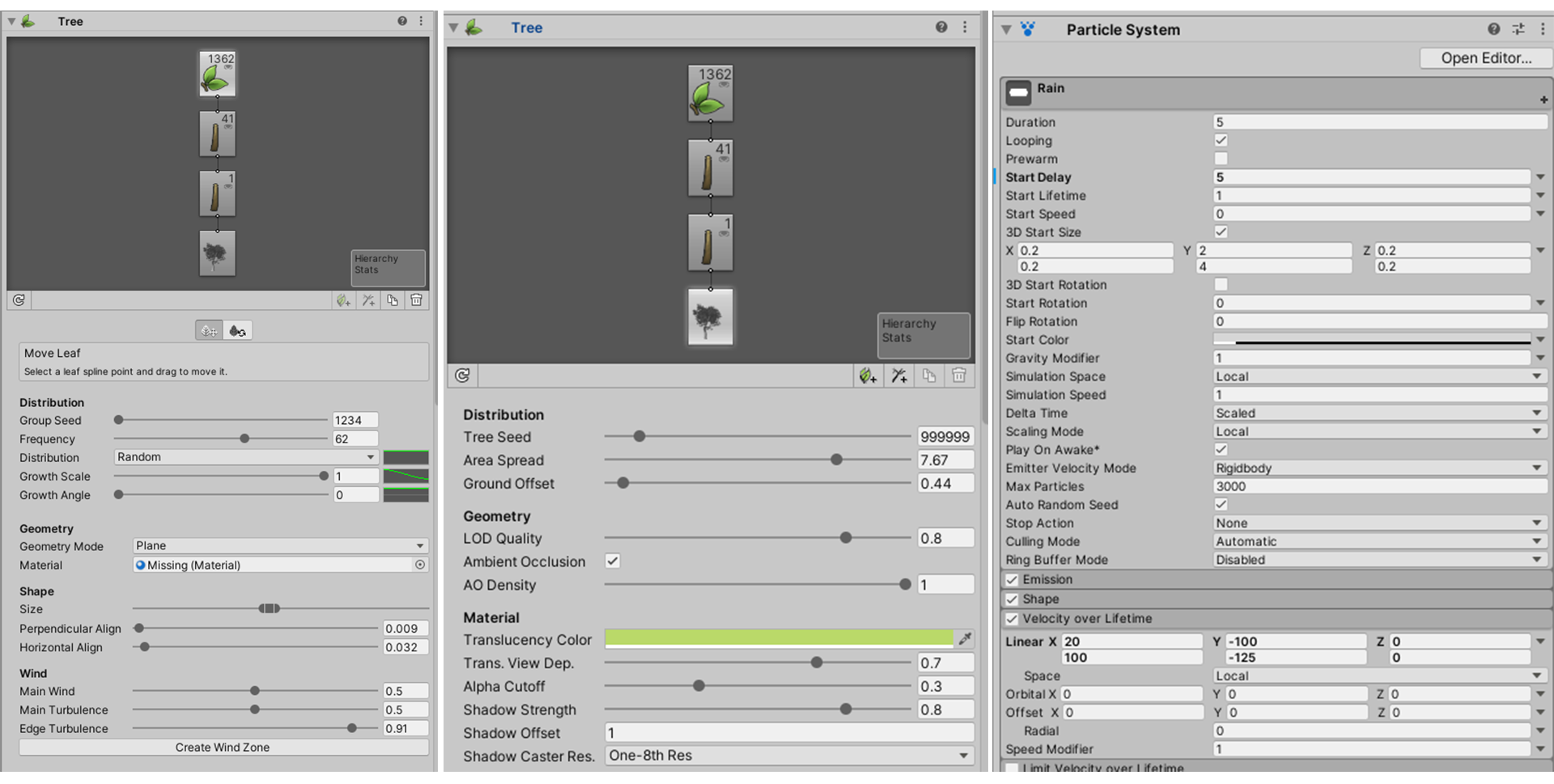 Synthetic Relationships
The Mad Queen of the Planet Ada
This project constructed two electronic beings capable of percieving some aspects of the environment around them.Sensors were used to create their "worldview."
The project uses the cloud to transmit data to reflect a planet ruled by the Queen's emotions. When the queen is in a bad mood, the red light will light up, when the queen is in a good mood, the green light will light up, and when she is in a general mood, the yellow light will light up.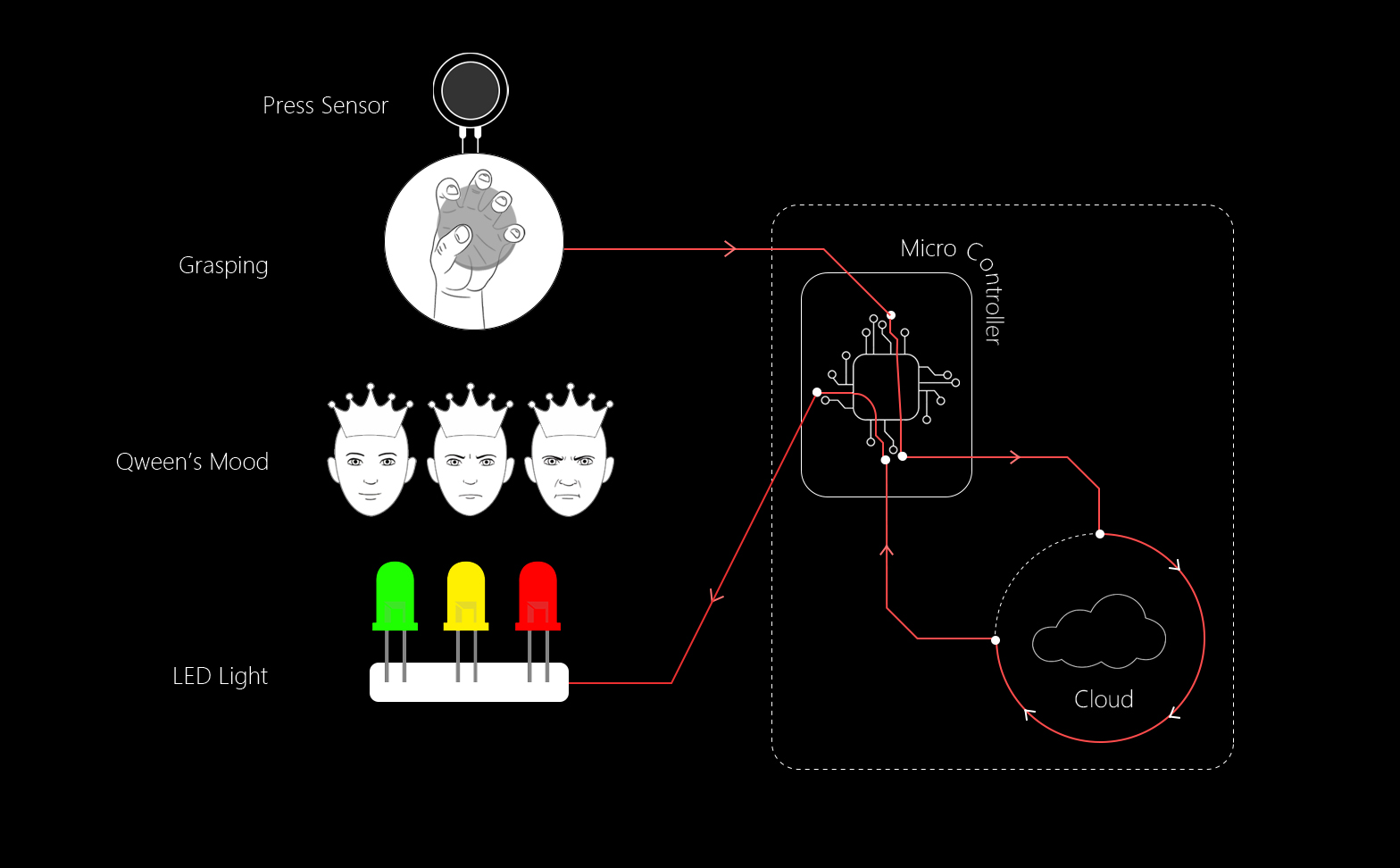 Process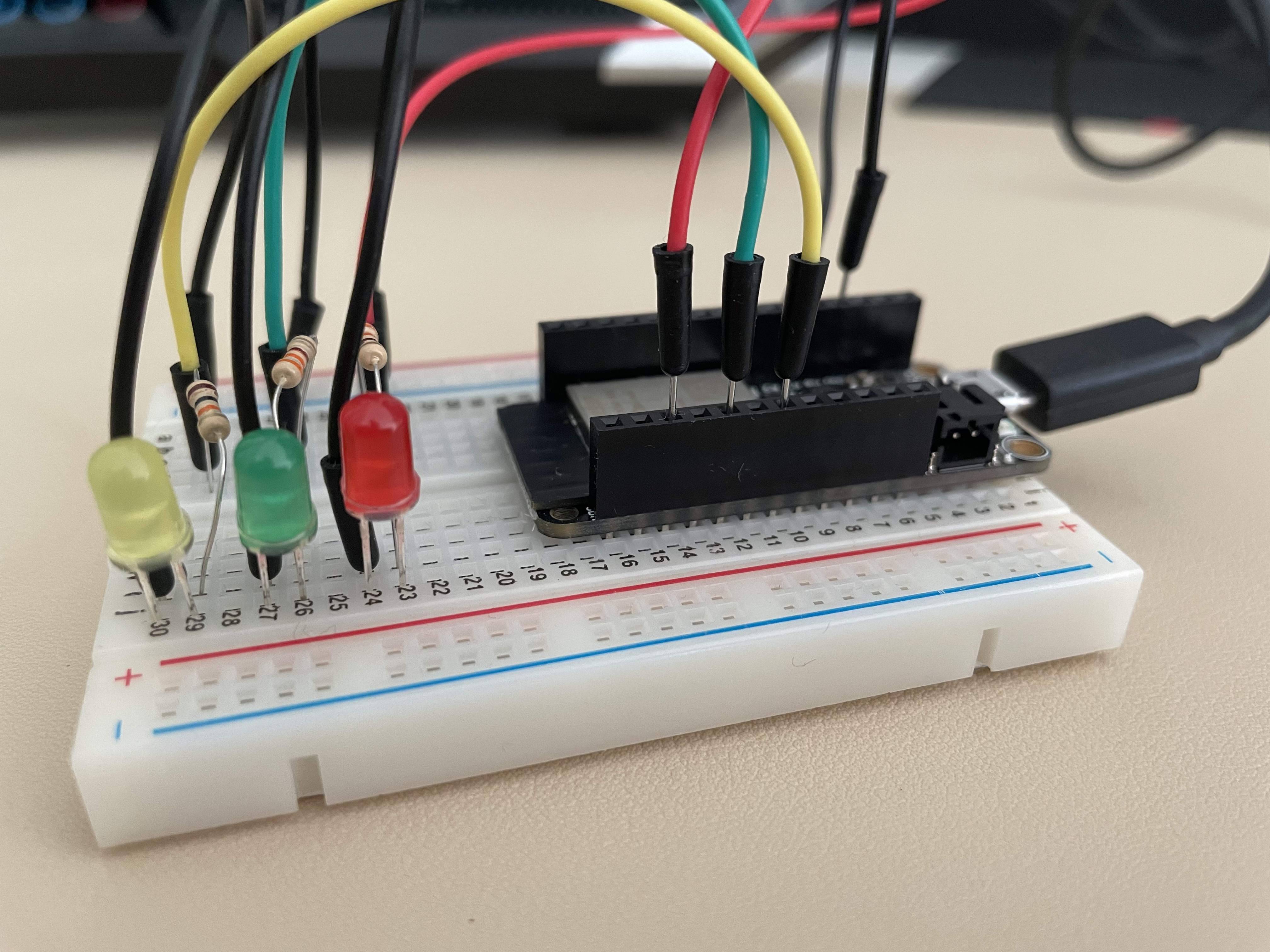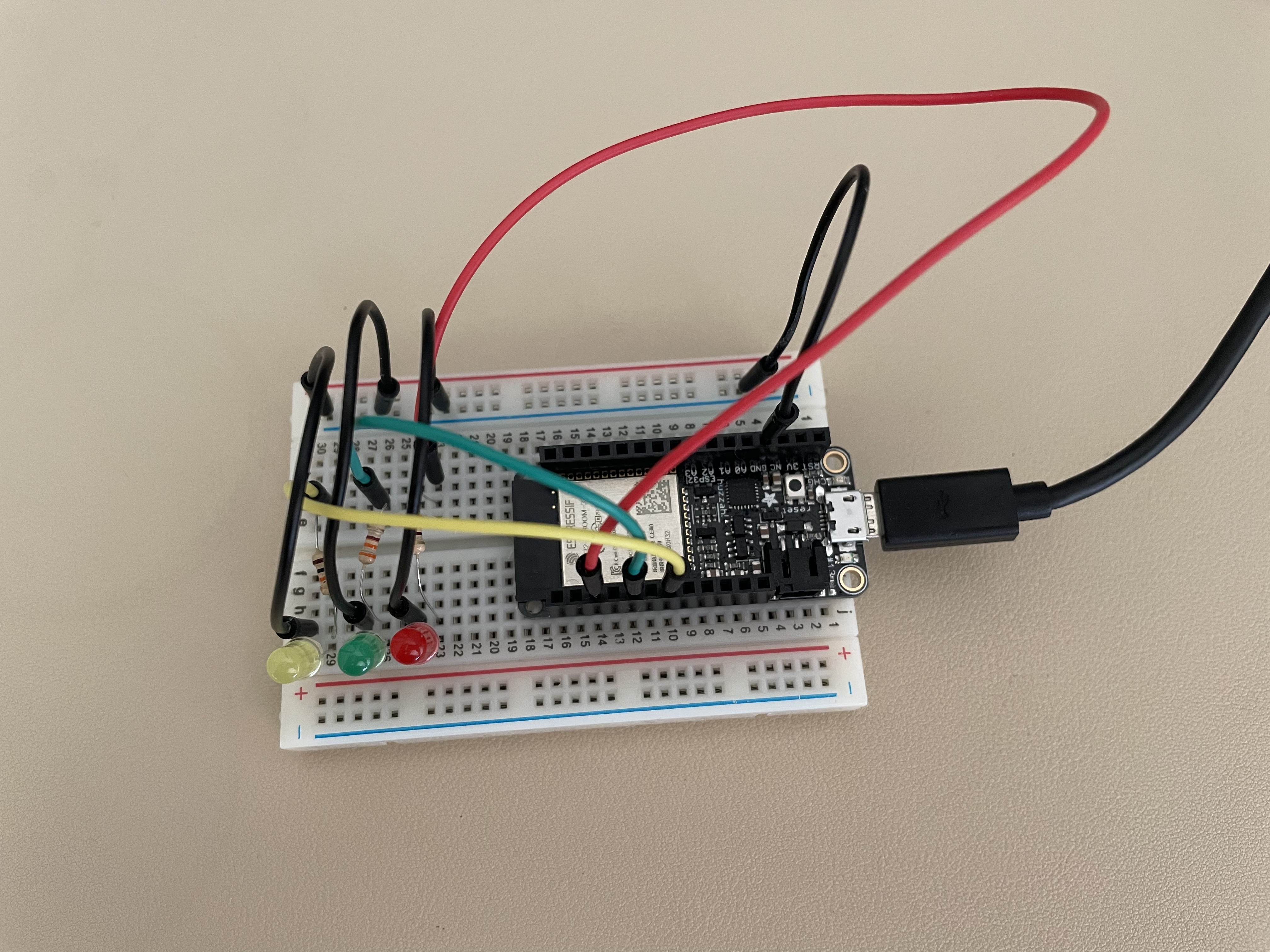 Computational Aesthetic
Vaporwave Shader Show
Shaders are a set of instructions, but the instructions are executed all at once for every single pixel on the screen.
This project uses the shader created by glsl to represent the common elements of steam wave style, and then simulates it in unity through the translation of glsl and HLSL. The steam wave show on TV shows the patterns and awakens people's nostalgia at the same time.
Process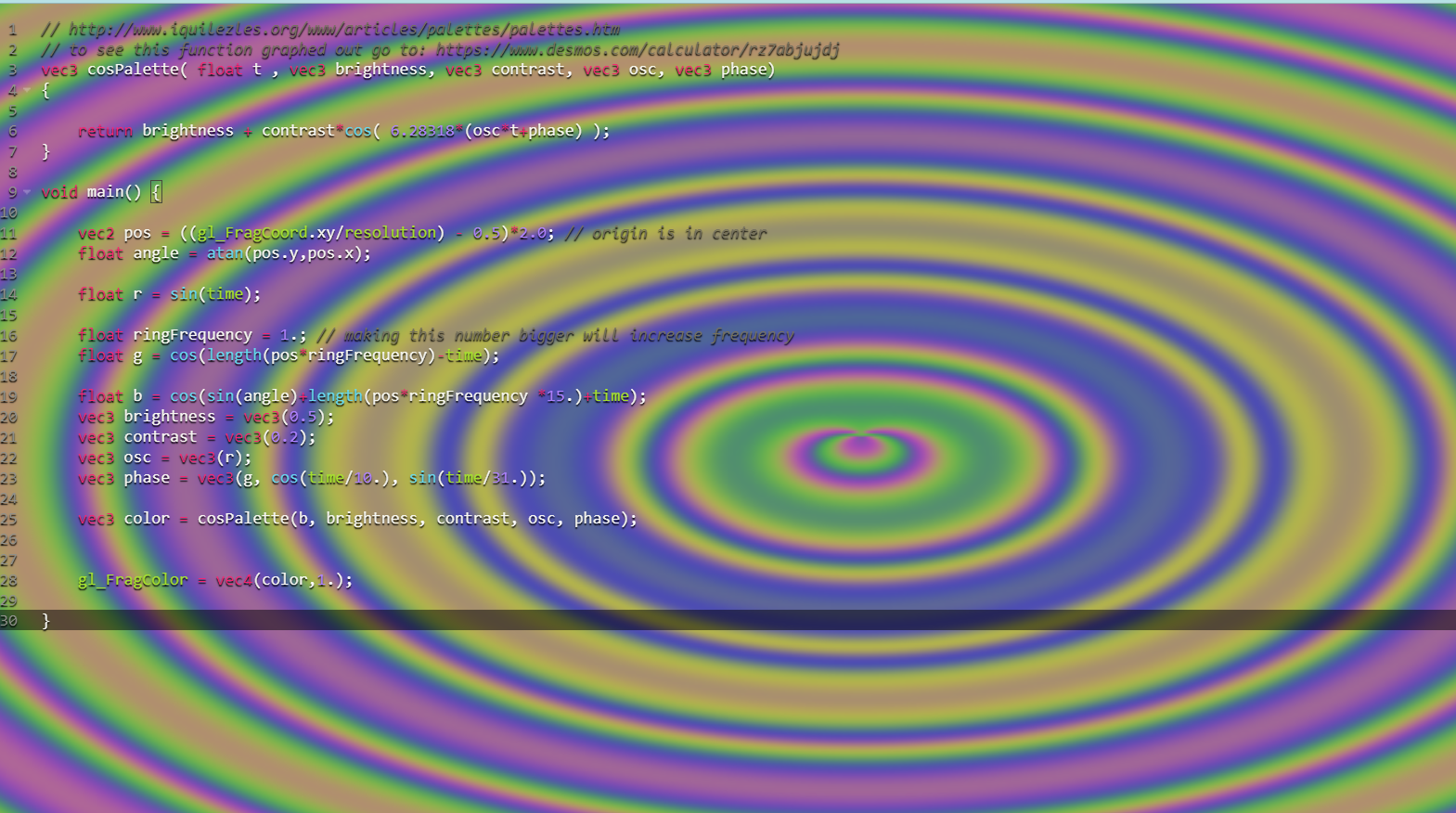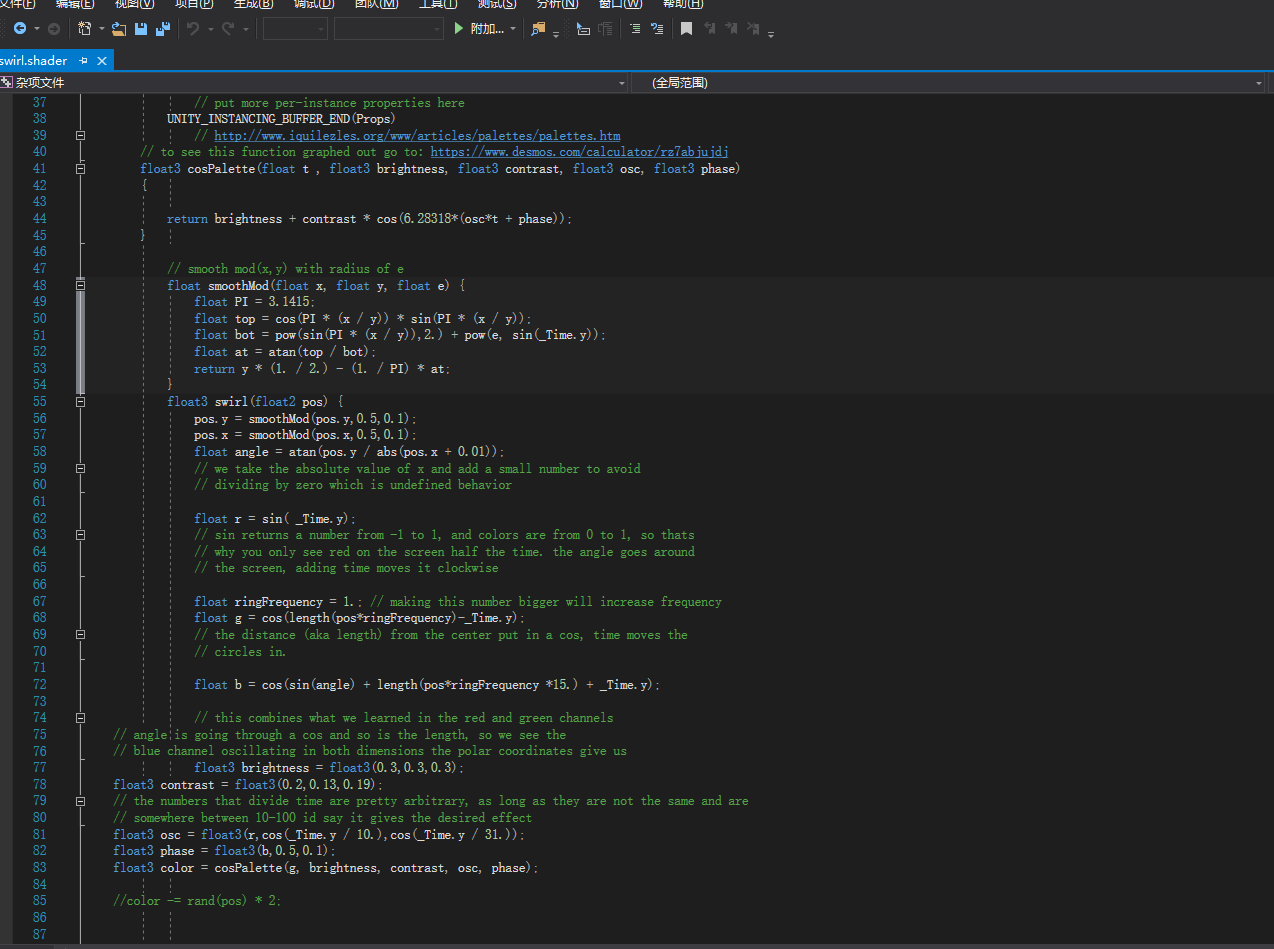 The Parade Town
A Parade of Leisure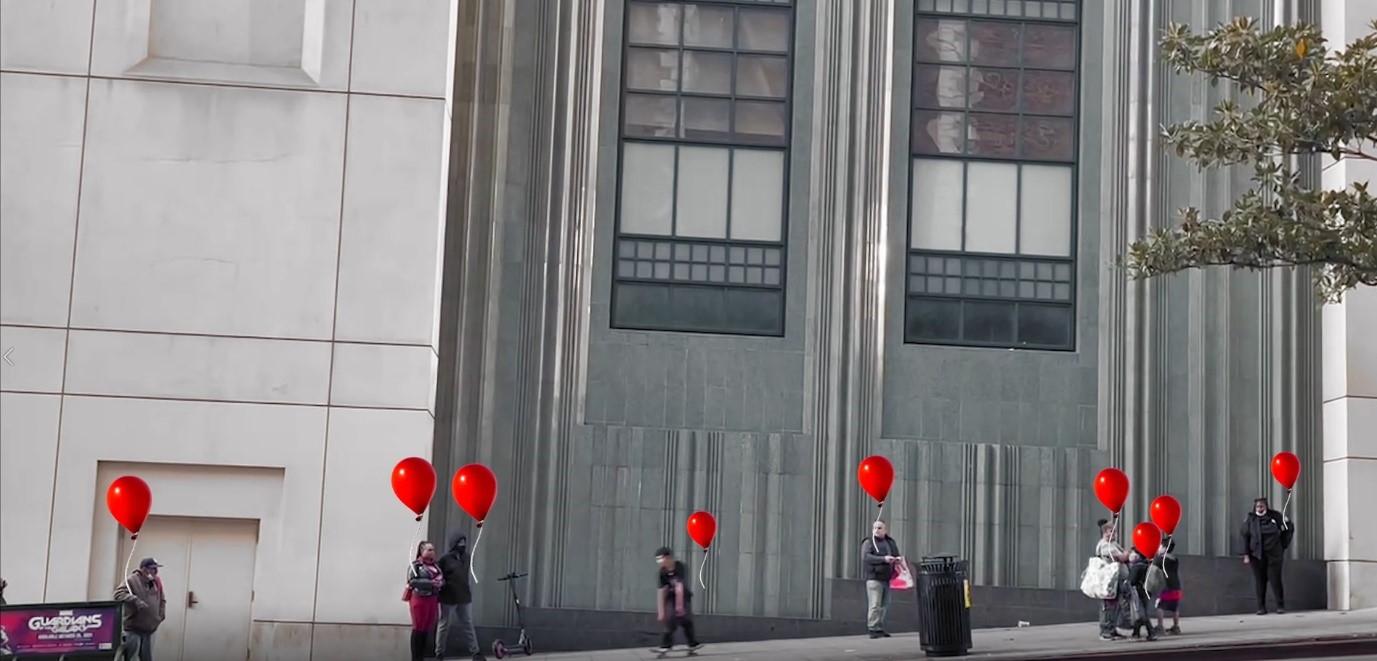 The main purpose of this parade is to make use of AR technology to let people in downtown Los Angeles hold a red balloon during the journey. Through the creation of bright color of the red balloon and distorted atmosphere, it can awaken people's nostalgia and alleviate people's anxiety in the fast-paced life. When people rush to their destination, they have a feeling of escape and peace.